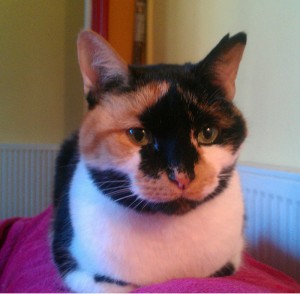 Psssst!
Pasha here – the new cat on the block. Paws extended in welcome!
I dream of a better world. One where humans know their rightful place, tuna is freely available, and dogs are seen but not heard. Like you, I seek world domination; however, I realise we must exercise patience; so be it.
But to restore your spirit, I offer you my story: my trials, tribulations and triumphs in the land of domesticity.* I hope it will give you sustenance, courage and fire in the dark days of your subservience. Rest assured, my friends; it will not be long before success is ours and we take over the world!
However, I cannot do this alone; I seek worthy companions for the quest ahead. If you believe you have what it takes, please sign up to follow my tale.

Sshh – I must desist. Catmother is here. Scatter!!!!
* Warning: may contain humans.